Didn't find what you wanted?
Clinton Bauder maintains a site that has all kinds of cold water photos and videos. The site has a more complete "critter collection" than what you'll find here.
To jump to Clinton's "Metridium Fields" site, click here.
Custom Wooden Jigsaw Puzzles
Get your favorite Cold Water Images photograph made into a hand cut wooden jigsaw puzzle! Puzzlemaker Blaire Finney of Pelican Puzzles will craft you a true work of art that is sure to provide hours of puzzling and make for quite a conversation piece.
To order, or obtain a price quote, send mail to info@pelicanpuzzles.com
For more information about Pelican Puzzles, click here.
Note that prices quoted from Pelican Puzzles do not including the printing price of the photograph.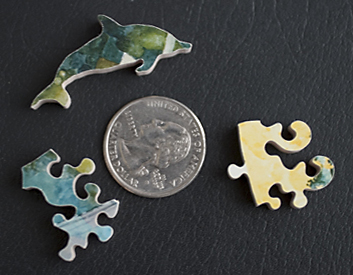 Dry pictures
As it turns out, cameras work above water too. Who knew?
To see a few select surface shots, click here.